To help active people in Indianapolis get back to living their lives and return to daily activities, workouts, and sports they love without injections, medications, or surgery.
Is pain keeping you from doing things you enjoy?
Have you had to stop exercise due to injury?
Do you feel stuck in a revolving door of pain that comes and goes but never completely heals?
Do you feel stuck in a revolving door of pain that comes and goes but never completely heals?
Have you had to tell friends and family "No" for activities that you want to participate in?
Would you like to start into an exercise program or activity but concerned about injury/risk?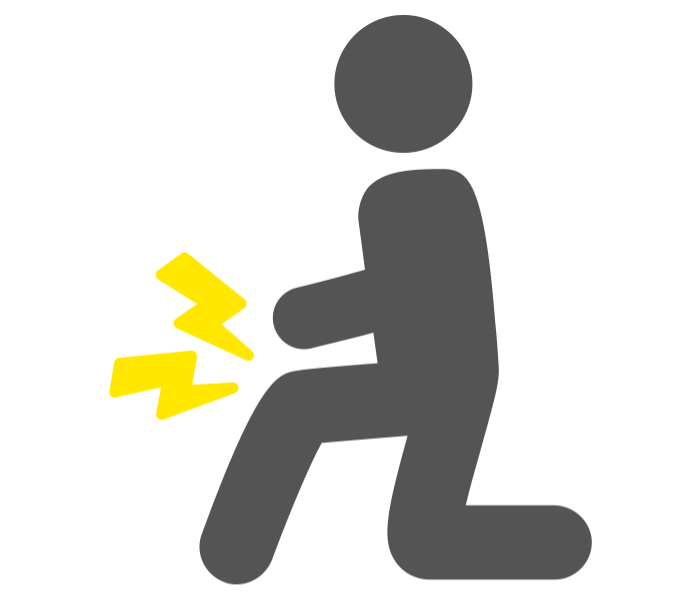 Is pain keeping you from doing things you enjoy?
Do you feel stuck with pain that comes and goes?
Have you had to stop exercising due to injury?
I am frustrated when I hear patients talk about the current state of physical therapy. Many discuss how their time is often split between multiple patients, have a different therapist each session, or repeat exercises that could be performed at home. In addition, treatment may be conducted by a physical therapy tech with no PT background. 
This is not how physical therapy should be performed! The entirety of our time together will be spent one-on-one with a Doctor of Physical Therapy and Board Certified Specialist in Orthopedic Physical Therapy. As a result, this often leads to fewer treatment sessions and faster improvement to get you back to the activities you love. Please reach out if you have any questions or concerns. I would be happy to help you come up with a plan to reach your goals.
"I saw Josh at Movement Authority after I strained a muscle in my neck while stretching. Before reaching out to Movement Authority I had limited mobility, and was in a significant amount of pain. Josh was prompt to respond, and was able to work on my neck and shoulder by providing me with individualized stretches specific to my injury, and what we went through together and knew what worked. I was able to go the regimen of stretches over the next week, and my injury felt so much better. Josh even followed up with me and was able to see me after I started feeling better to check in and monitor my progress. I was extremely satisfied with my care I received at Movement Authority. I'd recommend Movement Authority to all my family and friends."
"I visited Josh at Movement Authority to treat back pain caused by running. In my first visit, Josh was able to show me what was causing the problem. He then worked with me on strengthening exercises to correct the issue. I especially liked that he emailed a personalized program I could do at home. After a few weeks, I have already seen improvement. During subsequent visits Josh has continued to work with me on strengthening and running form. I am very pleased with my decision to use Movement Authority for therapy and would highly recommend to any of my friends."
"My therapist Josh was very knowledgeable, listened intently, and also very personable. Was my therapist for shoulder surgery over 3 years ago and still remembered things about me and my personal life. He truly cared about myself and my rehabilitation and answered questions I had through text/email throughout even after our treatment sessions. I would definitely recommend Josh to any of my friends and family!"
Ask about availability and cost. We understand you may have questions on the cost and availability of PT for you. Please complete this form and we will answer any questions you have and will help to explain the value we can provide to you and your body.
Free 20 minute discovery session. We understand you may not be sure if we can help with your problem or what exactly we do. Many people have had a bad experience with physical therapy in the past and I want to help alleviate your concerns. Please fill out the form and I would be happy to set up a time for us to talk and determine if my expertise can help benefit you.