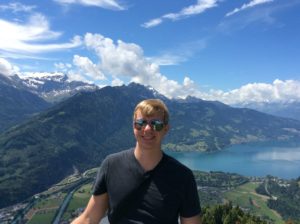 Dr. Weyer is a 2012 graduate of Indiana University Purdue University Indianapolis graduating Magna Cum Laude in Kinesiology, the study of movement. He then transitioned to the University of Indiana Doctor of Physical Therapy program graduating in 2015. He developed a special interest in outpatient orthopedics where he could utilize his interest in exercise and helping people move.
Working in the field of physical therapy over the last 3 years, Josh has grown significantly as a clinician. He understands what it is like to be injured and not be able to participate in activities from a physical, emotional, and psychological perspective as he has been through a multitude of injuries requiring short and long term rehabilitation. Returning to sport as soon as possible while reducing risk for future injury is his passion. He is an avid runner, hiker, and cyclist and a fan of all Indianapolis sports.
Ask about availability and cost. We understand you may have questions on the cost and availability of PT for you. Please complete this form and we will answer any questions you have and will help to explain the value we can provide to you and your body.
Free 20 minute discovery session. We understand you may not be sure if we can help with your problem or what exactly we do. Many people have had a bad experience with physical therapy in the past and I want to help alleviate your concerns. Please fill out the form and I would be happy to set up a time for us to talk and determine if my expertise can help benefit you.